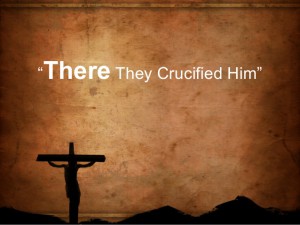 Date: 4/16/2017
Title: They Crucified Him – Who Are They?
Speaker: Pastor George Gracie
Scripture: Mark 15:24-25; Isaiah 53:1-7
When Jesus died, the Gospels are clear that "they" crucified Him. The question is who are they? Some say it was the Jews. Others say it was the Romans. Although the Jews did demand for His crucifixion and the Romans carry it out, that fails to capture the real truth. It was are sins that out Jesus there on the cross and His love for us that kept Him there.