Bible Studies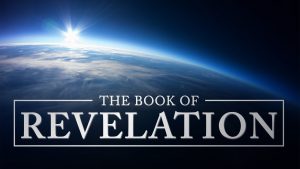 The Book of Revelation:
We live in a world that is constantly changing and seems on the verge of some kind of catastrophic transformation. The rise of natural disasters, wars and rumors of wars, unstable economies, violent political oppositions, and the rise of the persecution of Christians may cause us to all wonder where it is all heading.
God has not left us in the dark. He has provided us the Book of Revelation to serve as a encouragement to those of us living in such times and to provide us with His irrevocable promise that Jesus will be revealed as the King of the universe and will return to rule and reign with justice.
Join us as Pastor Darryl J. Stalter leads us in a verse-by-verse study of the Book of Revelation and be encouraged that Jesus is coming.
Day/Time: Thursday Nights @ 6:30 pm starting 9/12/2019
Location: 334 Cresswell Rd.
Baltimore, MD
A Beautiful Design:
God created us to function according to His perfect design, and for all of human history, our world has been male and female. In this 9-session study, pastor Matt Chandler gives evidence that God's plan for man and woman is the ultimate design and leads to our greatest joy.
This study will help you discover how you were created with a purpose in God's unchanging plan, exchange your broken and weary perspective on life for His beautiful design, and understand the cleansing power of the gospel, erasing all past, present and future failures.
The study begins by considering how God created men and women in His image. It then walks through the purpose, hurdles and redemption of both men and women, and concludes with how we can be partners for the gospel.
Day/Time: Tuesday Nights @ 6:30 pm starting 9/24/2019
Location: 6464 Cedar Furnace Circle.
Glen Burnie, MD