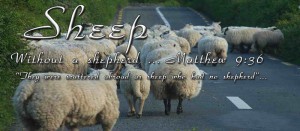 Date: 1/22/2017
Title: A Passion for Lost Souls
Speaker: Pastor George Gracie
Scripture: Matthew 9:35-38
What do you see and how do you feel when you look around at the people around you? For Jesus the answer was simple: "When he saw the crowds, he had compassion for them, because they were harassed and helpless, like sheep without a shepherd." Jesus saw people who were lost and in need of compassion. He saw a field ripe for a spiritual harvest, but few who would labor for it. In Matthew 9 Jesus calls his people to not only pray for more laborers, but to be willing to be those who would labor in compassion to bring people to the Shepherd they so desperately need.