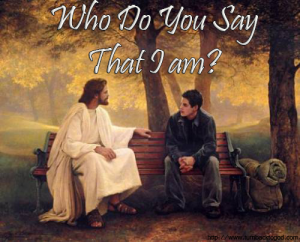 Date: 2/4/2018
Title: The Only Question That Really Matters
Speaker: Pastor Darryl J. Stalter
Scripture: Matthew 16:13-20
Questions. Life is full of them; however, not all questions are equal. Some questions are not really that important at all. Other questions are more vital and important. Questions like: Who am I? Where did I come from? What is my purpose? Why does a universe exist? Is there an absolute truth, and if so what is it? The answers to these questions are very important, as they shape our lives, our views, our behaviors, our families, our neighborhoods, our cities, our states, our nations, and our world. In Matthew 16 Jesus reminds us that there is really one question that matters, the answer to which answers all other important questions.