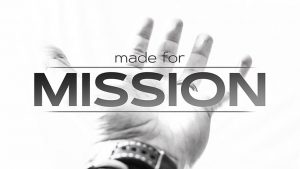 Date: 5/5/2019
Title: Made for Mission: We are All Called
Speaker: Pastor George Gracie
Scripture: Matthew 9:9-13
As believers we are all called to be on mission. In Matthew 9 Jesus calls Matthew to leave his tax collectors booth and to follow Him. Like Matthew, Jesus is calling all of us to stop being spectators and to get up out of our chairs and follow Him.