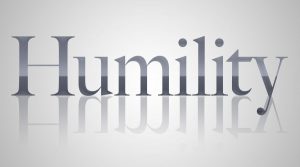 Date: 3/11/2018
Title: Greatness in Humility
Speaker: Pastor Darryl J. Stalter
Scripture: Matthew 18:1-6
Greatness. It is something to which our culture holds in high regard. Greatness is something to which we all aspire, or at least told we are to aspire. A greatness founded in our self effort, our achievements, and our self promotion. In Matthew 18 Jesus challenged this view of greatness by showing the way to greatness in His kingdom is found in humility.