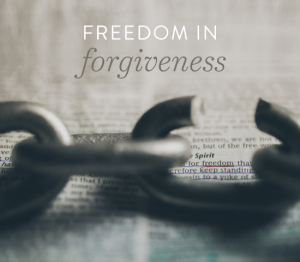 Date: 4/8/2018
Title: Freedom in Forgiveness
Speaker: Pastor Darryl J. Stalter
Scripture: Matthew 18:21-35
Forgiveness is supposed to be at the center of the Christian faith. Yet, even as believers we seem to struggle with granting forgiveness. As such, it is often difficult to see any difference in the Church when it comes to forgiveness. We should be the most joyous and forgiving and grace filled people in all the earth, yet we often project bitterness and hurt. We live in a fallen world, with fallen people. As such, we are all going to experience hurt and disappointment in our lives. What separates us as believers is how we are to deal with that hurt and disappointment. In Matthew 18 Jesus calls us to forgive, because there is freedom in forgiveness.