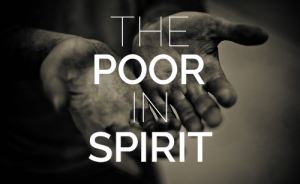 Date: 4/17/2016
Title: The Importance of Being Poor in Spirit
Speaker: Pastor George Gracie
Scripture: Matthew 5:1-3; Psalm 51
We live in a world that exalts self and prizes self-sufficiency. Yet, this is not the way to enter the kingdom of heaven. In the Sermon on the Mount Jesus marks out a different way to the kingdom of heaven: being poor in spirit.